ALQST receives many reports of detainees being mistreated in Saudi prisons, and of Saudi courts refusing to order investigations into torture allegations.
A case received recently, as detailed in court documents and legal correspondence, is that of Moroccan national Abdellah El-Maski. Ten years on, he is still seeking compensation and justice for alleged wrongful arrest, detention and torture at the hands of Saudi Arabia's secret intelligence service (the Mabaheth), which he says has ruined his health and life.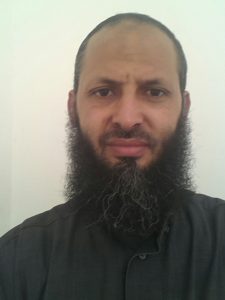 His case is an illustrative example of the denial of justice to detainees in Saudi Arabia. Without investigations, there is no possibility of holding those responsible to account or giving victims the redress, rehabilitation and compensation they are due under international law.
Details of the case
Abellah El-Maski, a Moroccan national, was seized upon arrival at Jeddah International Airport in August 2009 and held for interrogation for three and a half years in various Mabaheth jails. He was eventually tried in the Specialised Criminal Court (SCC), the Saudi court that handles terrorism cases, on charges of belonging to Al Qaeda (AQ), a designated terrorist organisation, and consorting with leading Saudi AQ members in the late 1990s and early 2000s.
In May 2012, the court dismissed the charges for lack of evidence, and because the defendant had not committed any crime in or against Saudi Arabia. El-Maski was deported back to Morocco seven months later by order of the Interior Minister. The SCC's decision was upheld by the Specialised Criminal Appeals Court in August 2014 over objections by the Public Prosecutor.
In April 2016, El-Maski submitted a claim against the Mabaheth, part of the Interior Ministry, for damages. In addition to being arbitrarily detained for over 42 months, he said, he had endured being questioned at all hours of day and night under bright lights; deprived of sleep; made to stand for hours on end; held in solitary confinement for many months; denied all contact with his family or with the Moroccan Consulate in Jeddah; force-fed – allegedly until blood came out of his nose and mouth – when he went on hunger strike for 40 days; and for two years denied treatment for an emerging heart condition and other worsening health complaints. By then 47 years of age, El-Maski claimed he was still suffering the physical, emotional, psychological and economic consequences of his detention and ill-treatment in Saudi prisons. When he had made several of these allegations during his trial, and asked to be compensated for mental and physical torture in prison, the judge had ignored his allegations and not ordered an investigation.
Although the Saudi courts found insufficient grounds for the terrorism-related charges against him, they subsequently allowed the Public Prosecutor to bring a separate case against El-Maski for illegally purchasing two Saudi residence permits for 60,000 Moroccan dirhams (approx. 6,000 US dollars) in Morocco at some point during the period under investigation. This proved to be an obstacle to his claim for compensation: the Interior Ministry said the claim could not be pursued pending resolution of the residence permits case. El-Maski maintains that the courts' dismissal of the original charges, and his expulsion without further charges being raised despite his having already admitted buying the two residence permits, are proof of there being no further case to answer.
ALQST deplores this and the many other examples reported to us of wrongful or arbitrary arrest and prolonged detention by the Saudi authorities, and of a Saudi judge refusing to order an investigation into allegations of torture or ill-treatment.
ALQST would like to remind the Saudi authorities of their obligation under the Convention against Torture and Other Cruel, Inhuman or Degrading Treatment or Punishment (to which Saudi Arabia acceded in 1997) to end at once all ill-treatment of detainees, investigate all allegations of torture or ill-treatment, hold those responsible to account, and provide redress, rehabilitation and compensation for any victim.
ALQST calls for all Saudi prisons and especially those operated by the Mabaheth secret intelligence services to be subject to regular inspections by independent and expert prison visitors, and for the experts' reports to be studied and acted upon.